Written By: Stephane Boss ~ 11/2/2017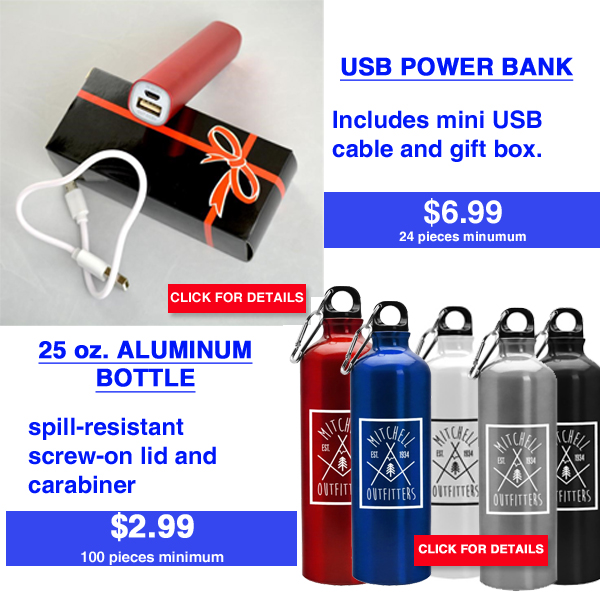 Hurry this deal expires soon!
I meant to email you this deal last night right when I received it from my supplier. I chose to be with my son at wrestling practice instead. I hope you don't mind.
But it's not too late.
With the holidays right around the corner, now is the time to start thinking about gifts!
Thankfully, BYDFAULT has you covered! Introducing two very popular promotional products: Power Bank and Aluminum water bottle.
With free setup and in individual boxes for the power bank and one low price on both items no matter the quantity you order!
These two items are top sellers. At this price it's a no-brainer.
Thank you,
Stéphane Boss, Founder at BYDFAULT, we help you promote and grow your business.