Face Mask Now Available - How to Comply with King County's New Face Mask Order
Written By: Stephane Boss ~ 6/1/2020
Face Mask Now Available -

How to Comply with King County's New Face Mask Order
Starting Mondy May 18th, Seattle and King County are strongly encouraging people to wear masks in grocery stores and other public spaces to help stop COVID-19 transmission.
People are encouraged to wear face masks in indoor public spaces or outdoors where social distancing is not possible: grocery store, pharmacy, doctor's office, or stopping by a restaurant to pick up food.
Read the full article from Crosscut here.
UPDATED: JUNE 1ST 2020


Here is a shortlist of safe options. These are good for your employees, staff, and clients. BYDFAULT Branded Products will be updating this blog for the latest in face-covering mask and related items.
LOW QUANTITY ORDER - Disposable "surgical" mask (the blue mask): non branded:
Adjustable nose guard.

BFE 95%: Filtration rating.

3 layers.

FDA and CE approved.

Certificate available upon request.
Order online through BYDFAULT Personal Protective Equipment website.
Price as of 5/19/2020:
For every single order meeting the above quantity, price includes shipping to your location.
Ship within a week.
LARGE QUANTITY ORDER - Disposable "surgical" mask (the blue mask): non branded:
Adjustable nose guard.

BFE 95%: Filtration rating.

3 layers.

FDA and CE approved.

Certificate available upon request.
Order online through BYDFAULT Personal Protective Equipment website.
Price as of 06/01/2020:
For every single order meeting the above quantity, price includes shipping to your location.
Ship within a week.
Branded Disposable "surgical" mask (the blue mask):
Same description as above.
Imprint: 1 color.
Imprint area: 2.00" x 0.75"
Setup: $60
Price does not include shipping
Branded and reusable masks: polyester:
This mask is one I like most. It's polyester so it will dry faster than cotton fabric. A wet mask is useless.
Link to the product page for details here.
Branded and reusable masks: polyester:
There is also another option which is a 3-layer polyester/cotton mask with an opening to insert a disposable filter (sold separately). No picture yet as the supplier is finalizing it. They are made in the USA from a very reputable supplier.
The price for those will be about $10 - $11 each. Consider these as a higher-end protective reusable mask.
The minimum order for those will be about 50.
Unbranded reusable cloth mask:
This is a great high quality washable and reusable face mask. Start at a low minimum of 100.
3 layers

Made in the USA

Elastic earloop

Machine washable

Biodegradable and recyclable
Unbranded reusable cloth mask with adjustable earloop:
This washable and reusable face mask is a 3-layer cotton mask that features an adjustable earloop. Production time is about 18-20 Business Days.
Unbranded disposable cloth mask:
This an option for disposable masks that are cotton/polyester. Unbranded and available in black.
This mask uses an innovative no-sew design which means this mask is produced with zero human touch.
Ultra-soft jersey fabric makes this one-piece facemask comfortable and breathable.
A one-size-fits-all design with two ear holes and a contoured shape makes the mask versatile for many different face sizes and shapes.
Material: 52% Airlume combed and ring-spun cotton, 48% polyester.
I personally like the polyester option for branded masks as it offers more flexibility regarding the print and also because it is more protective overtime.
Let me know whether you have questions or an order you'd like me to work on.
Stay healthy, wear a mask!
Stephane "the mask guy" Boss, BYDFAULT Branded Products.
Share this post!
New Face Mask Order - A washable mask will certainly be useful
Ingel Soong
5/22/2020 4:09:40 AM
Ingel Soong
contact@ingelsoong.com
---
Click to Hide Others' Comments
---
Why Daredevils Are The New Black
Written By: Stephane Boss ~ 5/8/2020
Why Daredevils Are The New Black
To those businesses that are taking the hit, and biting the ground to still find the energy to pivot and re-invent themselves in true entrepreneurship spirit: I commend YOU!

Look around you and you'll see business owners; nonprofit leaders taking the bull by the horns and finding new opportunities.
Because that's what it's all about: new opportunities.

Great leadership shines in tough times.
These businesses and nonprofits went above and beyond to create new opportunities in this time of coronavirus:
L'Experience Paris:
From premium tasting wine, gourmet food, and bakery to take-out and daily menus.
Located in Bellevue and Mercer Island, WA, they are super active on social media and email blast. Not a day that I do not receive an email from them. Might seems a lot for some but with each email comes a new offer or a reminder. They now offer take-out which is new for them. They also have a special Thursday crêpes drive-thru at their location on Mercer Island, WA. And to create more traffic to their locations they now offer a daily menu that is renewed every week. Yes, it takes a LOT of hard work to survive the current crisis.
Nathalie Boss Real Estate:
From one to one real estate education to creating YouTube videos and touring houses virtually.
I was able to observe the change she made to her business almost overnight. When the Governor first announced the quarantine and that Real Estate was not essential, she immediately decided to move forward. She decided to work on strengthening her relationships with her clients and to start a YouTube channel. She created a series of videos to explain the buying/selling process in WA for her french clients and prospects. Knowing that she hates seeing herself on video I am overly impressed. Yes, I know I am biased.

Michael Bruce Image Consulting:
From delivering in-person first-class personal branding and styling advice to podcast and video tips.
I've known Bruce and Pamela for a few years now. I was able to see them grow and add new ways to increase their customer service over time. They help you showcase the best version of yourself with their personal branding style services. They will meet with you, go into your closet and shop the style that best defines you. A lot of the process is done in person as you can imagine.
When the confinement started they had to pivot their business model. Not only they now produce their own podcast but they also provide online video tips. Tips that are very useful to successfully prepare for a virtual meeting.
See by yourself:
Motley Zoo is a nonprofit. They offer pet daycare, and also foster and adoption options. Located in Redmond, WA they are one of the pillars in our community. Their heart and kindness for the animals and people, in general, are unbelievable.
Since March 23rd the daycare is closed and it has been very challenging for them to provide ongoing support to the people and animals they serve.
They have done several asks for donations on social media and will be part of a virtual run starting May 15. More on this event soon. They had to re-imagine how to stay connected with their community and raise funds to keep their mission alive.
As an example, for a donation of $100 you can have a pet to sit at your next virtual meeting!
One of their many creative ideas:
Wendy and June run bWyse, an Internet marketing company located in Redmond, WA. In addition to developing your website, monitoring, and managing your social media, they also do monthly in-person workshops. Their workshops are a life-changing experience. From a business perspective of course.
With all their events being canceled, they potentially lost one of their key means to generate leads. During their workshops, they provide a huge amount of tips from writing your blog, being visible on search engines to writing efficient email blasts, and more... They also have a very unique way to deliver their message.
Overnight, they switched over to virtual workshops through Zoom. And when I say overnight, they actually did it that fast. I went to a few and they deliver!
Jackie is a very talented photographer located in Woodinville, WA. As you can imagine, for Jackie to do her job she must see in-person her clients. Photography is very special as it requires a specific setting and environment. Because Jackie photographs people she needs them to be present. That's not something that can be done online.
After putting some time and efforts to re-think her business, she came up with a brilliant idea: the #frontstepsproject! I really love the idea: She comes to your home and photograph you/your family in front of your house. She will use a zoom lens and stay at a distance to take your photos. Each project gives back to a charity of your choice, which is even better!
I really like how she was able to keep taking photos of people and help her community at the same time.
Buelt2Last Fitness:
Danny is my personal fitness coach located in Redmond, WA. Before the quarantine I was seeing him once a week as part of my running strength plan.
Danny provides 1 to 1 and small group fitness coaching. He has a very personal approach to coaching and many of his clients became friends.
When the gym has to close mid-march he decided to continue coaching people online. Until the gym reopens, he'll provide fitness and mindset coaching through his Instagram and Facebook account. He also created a private Facebook group for his clients where he shares weekly live video with fitness tips and workouts. Some are quite challenging.
Check him out:
Instagram, Facebook, and Facebook private group.
There are many other businesses doing amazing things right now. And I might add them as I learn from them. Know one? Send me their info so that I can share later on.
WHY Daredevil?
Now, back to the title for this blog. I hope you understand why I used this superhero to share the business transformations above.
These men and women are the Daredevils.
Daredevil's senses are, with the exception of his absent sight, superhumanly developed, and he has one more sense: a 360 degrees radar "vision". He can for instance:
Determine the ingredients of something he tastes down to 20 mg.

Track somebody in the middle of a crowd by sense of smell.

"Filter down" the sounds of an entire city to look for a specific conversation happening indoor several miles away.
With a perfect awareness of every moving and immobile object around him as well as incredible reflexes and agility, Daredevil can perform feats such as parrying bullets with his nightstick, ricochet his stick off three thugs and have it come back to his hand or perform acrobatics that would be difficult even for Nightwing.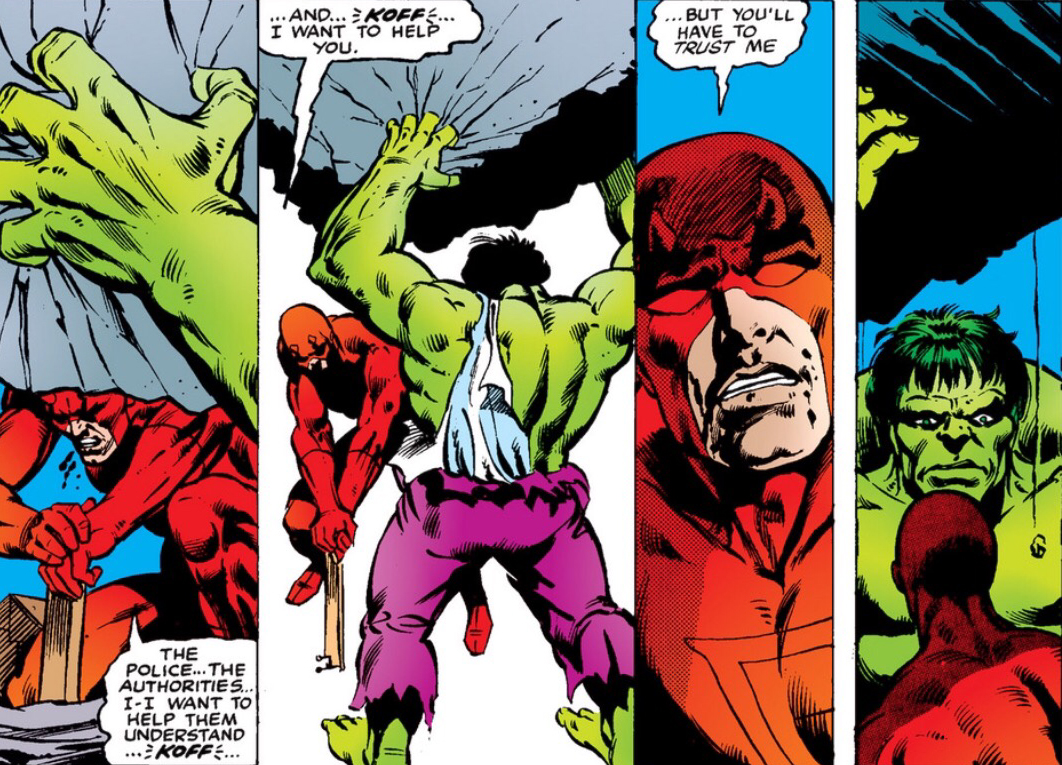 Oh oh oh wait a minute. What does this even mean? Boss, have you been running or drinking too much lately?!
Let me continue, will you?
Daredevil was taught martial arts by what is possibly the greatest martial artist of the previous generation. He's a master in several ninjutsu-related disciplines and has integrated numerous other martial arts, including boxing, in his technique. Daredevil normally makes a point of using only non-lethal and appropriate force.
His analytical mind, smarts, lawyer training and remarkable streetwise make him a remarkable detective.
Daredevil's main "power", however, is his dedication and lack of fear; he's been known to take on such vastly overpowered menaces such as the Hulk. While in many ways he is the archetypal "street-level hero", he has a formidable ability to face the most harrowing problems without flinching, as Mephisto discovered to his dismay.
Ok. Back on track.
A business owner or a nonprofit leader in order to survive in general and in the current situation, must possess a few skills:
Awareness: the ability to know and understand what's going on around you or on a particular subject in real-time.
Agility: things are ever-changing in a business environment. Some are predictable some are less predictable. Being agile allows you to keep moving when things are going South.
Dedication: strong leaders are committed to their purpose. Their power resides in their dedication in achieving their goals.
Lack of fear: to do things one must dare. There is always a good reason for not doing a task. And entrepreneurs will always tell you there's never a good time and now is the time.
The ability to face the most harrowing problems without flinching: when the going gets tough the toughs get going. And now you have that song stuck in your mind. You are welcome. A business owner or nonprofit leader is a problem solver. They shine in difficult situations.
In every business owner and nonprofit leader there is a Daredevil. In every challenge there's an opportunity. Take it!
Stephane "Daredevil" Boss,
BYDFAULT, Branded Products
Share this post!
When you need to keep the boys busy
Written By: Stephane Boss ~ 4/9/2020
When you need to keep the boys and

your mind busy...
We had so much fun doing this video.
The first time the 4 of us did something together in a long time.
One thing that you don't want to do is to STOP doing things.
I mean, look at this video. We had so much fun doing it.
In a normal situation, Ben would be at school, Alex would be working at a ski resort, Matt would be studying at the university and Nath would be out showing houses and I'd be working with suppliers and clients to fulfill their orders all day.
When was the last time you were bored? Not knowing what to do?
We forget how useful these downtimes are for our minds. During these times we need to find new ways to stay busy. Often, it will happen through creativity.
Did you notice how businesses turned their business model upside down in the last weeks?
I was on the phone with a client today. He told me that the coronavirus situation forced them to innovate online. Forced them to be creative and look for solutions to stay afloat.


My fitness coach now does his classes online. He created a private Facebook group for his clients where he shows up live every day. Not ideal but that's how you stay connected with your clients.


This other local small business now does their in-person workshop events online on zoom. They are all about building relationships and connections. This not ideal situation led them to go virtual and now not only are they able to deliver their workshops but they can also record them. Which means more ways to generate leads later on. I love it.

Did you notice how creative, people can be? Especially if you spend too much time on social media. But who doesn't?
"Those who are pivoting today will be the ones to come out of this stronger than before."
Despite the context, you still need to show up. Show that you care. Show that you are here to support your community.
More than ever, now is a time to be creative, reinvent your business model, build stronger relationships with your audience and don't stop doing the things you love.
That's why I offer a free 30-minute brainstorming session, that's why I offer these masks almost at cost or these hand-sanitizers. Honestly, I'd rather sell 100 popsockets than 1,000 disposable masks right now.
I also worked hard to find suppliers who can drop-ship items such as care packages directly to your clients or employees, a great option for virtual fundraising.
Oh, I almost forgot to tell you about the person who unsubscribed from my list.
You see, 95% of the people on my list are either business owners or nonprofit leaders. Most, if not all of them, are local to me. I strongly believe we are a community where we help each other. I will always do everything I can to support my community. Because we are in this together. Especially today.
And when someone unsubscribes, I do not take it personally. I get it. I really do.
What puzzles me is when someone with whom I am connected with on Linkedin unsubscribes and a couple days later sends me a personal email asking me to support their fundraising effort. This, I don't get. I mean, seriously?
Pro-Tip: Before you unsubscribe from any list, make sure there is nothing you want to ask this business or business owner in the future. Granted some will not notice. Just be smart.
Creativity is not an issue here. Hint: my ebook is almost complete. Yeah!
Until then, hang in there, be creative and don't stop.
Stephane "the creative mind" Boss,
BYDFAULT, Branded Products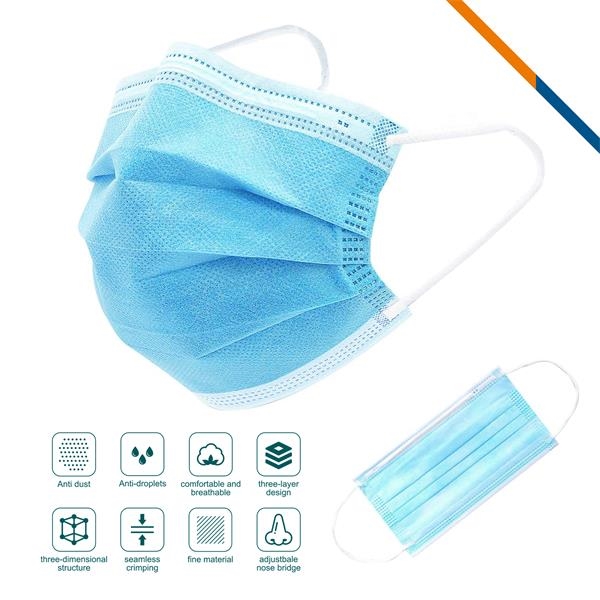 Share this post!